Sedona Web Design: Essential for your Business!
A well designed website takes your business to a new level
Did you know how many tourists are actually planning their visit to Sedona online? By browsing websites of our local businesses they already decide  before they arrive. We can help you to direct those visitors your website with that also visit your business. Apart from a clear, attractive, unique design our search engine optimized coding to gives your site a high ranking on Google, Yahoo and MSN-Bing.
The results speak for themselves: We have created various websites for Sedona businesses. Most of them have several 1st page listings on Google for those terms potential clients are searching for. The result:  most of our clients doubled their turnover with an attractive, search engine optimized website. Note that we are not talking about burning your money on Google's expensive AdWords program, we refer to the organic search that costs you nothing and brings the best quality visitors.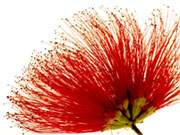 We can take care of everything:
Hosting, submitting to search engines, optimizing for search engines, search engine marketing. Recent works:
We also create online portals and blogs for realtors, doctors and  attorneys:
www.awebsiteforlawyers.com
www.mylawyerblog.com
We have built several online stores – from a handful of items to thousands of  products.